August 17, 2017
Dear Journal,
            A continuation of the Monday-feels ~ ~ ~ Thursday…
            I had two examinations today such as electronics and differential equations. The first one was D.E. and I am grateful that I got to finish the test at the right time. It wasn't that easy as well as that much hard – just right there in the middle. And right now, all I am praying is to have good scores on both so as to maintain the ranking that I have in the class. Well, this is me. HAHA. People might look at me as a very serious person who only cares about her marks which is a bit saddening. Others except for those who have been with me these past two years are afraid to even say a word in front of me since they think that I'll say something that belittles their entire character – which is definitely not true. Seriously!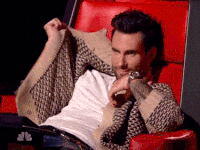 This is the main reason why I've been putting more effort into extending myself to others so as to avoid that growing gap among us. And today, I've accomplished something. I finally established a great conversation between me and X who is known to be one of our great rivals in the past. You know, college fights… But since none of us should make our personal interests interfere with being professional, I am glad that we got a good connection. In a very short span of time, we shared our own thoughts and opinions about random things in life. Other people might say that this is just merely fake friendship but for me, it is not. What is so wrong with befriending people, right?