June 28, 2017
Dear Journal,
          If I would have a ranking of the most stressful days of my college life, I'll make sure today's listed. Well, what made me say that?… It is just so tiring, you know hahahaha. 
          Earlier this morning, I woke up and got myself fixed and wholeheartedly faced the traffic mayhem in Manila only to find out that we still don't have a class (no-show for the professor due to some reasons that we don't know). Gosh! It was really depressing, seriously. **reminiscing the time when I should be still lying on my bed and continuing the adventures inside my dream world. Ugh! Even though my dream last night wasn't really that joyous, to be honest, it was a bit weird actually but still!!! a sleep is still a sleep. Oh I miss my bed at home 😞
          Buttttttt of course my day did not just stop at the morning welcome of a VERY VERY bright day for me lols, I still got so many weirder and stressful experiences today.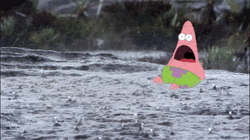 Well since we have a long vacant time due to having no first class, me and my friends headed to my dormitory for some refreshments, but then it rained WAAAHHHH! Of all the time, why a sudden downpour, my dearest skies? Though I love rainy season so much that I could live with it, today is justttt not good day, you know… haysttt.
          Then came the afternoon. Our class president informed everyone specifically the officers of the homeroom that there will be a meeting by 4pm. Well, that is okay with me coz basically we're not doing anything at my dorm so I decided to attend the said affair. Everything was supposed to be running well except for the fact that there are tons of latecomers. You know, I would accept if you're stuck in traffic or somewhere else coz I hella know what it's like to travel in Manila, but coming an hour late after the discussed time looking all well and not even apologizing, nahhh that's a problem.
           As for me and I know my friends also know this, I am not good at waiting for people – even lining up for a food at a store, I can't live out of boredom. It's killing me, literally. Soooo if there are meetings like this, I always make sure that I will never be late coz no one knows who might be as impatient as me when it comes to waiting. But then, I saw those people who were just ugh!!!
 Oh dear. I heard nothing. Nobody heard anything as if everything's just fine.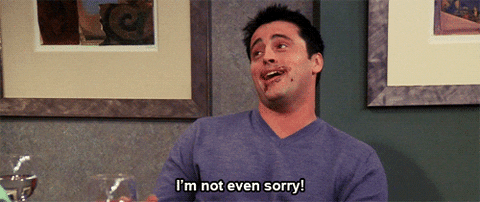 It may be for them obviously NEVER for me .
And that was just it. What a very stressful day and I couldn't imagine myself surviving without my lovely friends. Gosh, help me live…. lols XD
Sincerely,
Angelie